Find A Sugarhouse
If you are, or would like to become a member, please click here to for information on being listed.
Verified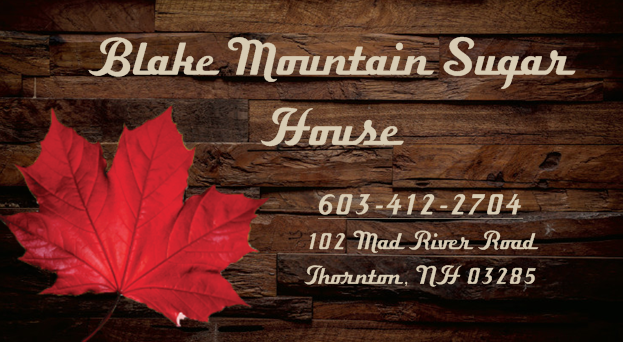 102 Mad River Road, Thornton, NH, United States
Mad River Road Thornton New Hampshire 03285 US
Located in central New Hampshire, Blake Mountain Sugar House is a local sugaring operation that has been tapping some of the same family maple orchards for more than 4 generations. We are pleased to answer any and all questions that you may have regarding our business or any of our products.
Contact Name:
Smith Merrill